If you've ever thought about visiting Bahrain but have never quite made it, we recommend you rectify that in 2020. Flights from the UAE are around one hour, making it perfect for a short break. Once you've touched down there are loads of things you can do, so our City Guides Editor, Dianne Apen-Sadler, has rounded up the top 25 activities to make sure you have a great time. Follow this advice, and keep up to date with all the latest news and goings on by visiting timeoutbahrain.com and following us on social media.

Admire the Manama skyline from a rooftop venue
The Manama skyline has plenty of iconic buildings, including the World Trade Centre which was recently named one of the most influential skyscrapers in the world, and there's no better way to view it than from a rooftop restaurant or bar. We recommend heading up to the Blue Moon Lounge on the 50th floor of the Four Seasons in Bahrain Bay.
Sun and Tue 6pm-midnight; Wed and Thu 6pm-2am; Fri 4.30pm-2am; Sat noon-midnight. Blue Moon Lounge, Four Seasons Hotel Bahrain Bay (+973 1711 5046).
Bolster your knowledge at the Bahrain National Museum
Bahrain has a rich and varied history, and you can find out all about it at the Bahrain National Museum. This attraction has plenty of exhibitions to check out and is split into categories such as customs and traditions or trades and crafts
Wed-Mon 10am-6pm. Shaikh Hamad Causeway, Manama (+973 1729 8777).
Book a boat trip to Al Dar Islands
If you're looking for a very special day out in Bahrain, head to Sitra Fisherman Port and get a boat over to the Al Dar Islands. You can rent out a beach hut for the day and go kayaking, fishing or dolphin watching in the beautiful waters nearby.
BHD5 (adults, weekdays), BHD8 (adults, weekends), BHD2 (children, weekdays), BHD4 (children, weekends) for the boat journey to the island. Sitra Fisherman Port (1770 4600).

Catch a show at Bahrain National Theatre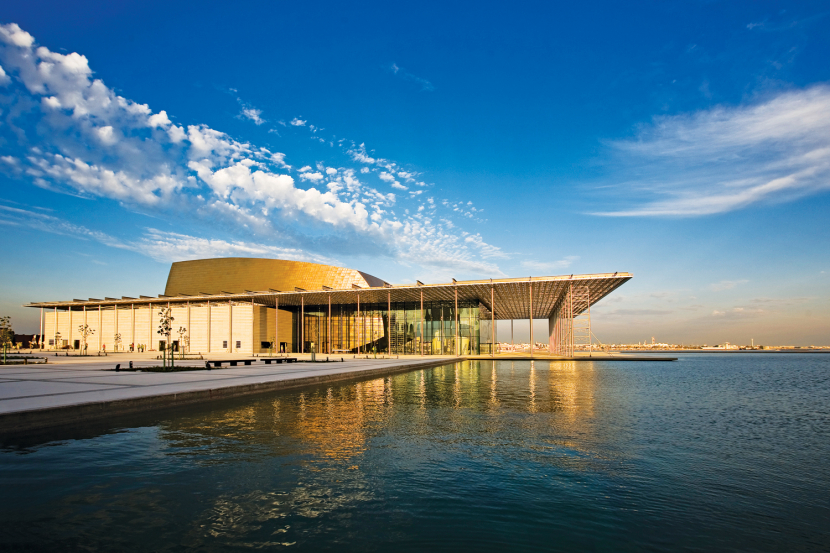 Bahrain National Theatre, which draws inspiration from the stories in 1,001 nights, is the third largest theatre in the Middle East with 1,001 seats. Keep an eye on timeoutbahrain.com for details of the latest shows coming to the Kingdom.}
Next to Bahrain National Museum, Shaikh Hamad Causeway, Manama (+973 1700 1908).

Discover the history of Bahrain on the Muharraq pearling path
There are three UNESCO world heritage sites in Bahrain, and this is one of them. Follow the route around Muharraq and visit the homes and warehouses once used in this prosperous trade. It's a fun, interactive trip out.
Qal'at Bu Mahir and Bu Mahir Visitor's Centre: Wed-Mon, 10.15am-4.30pm. Pearling Path Visitor and Experience Centre: Thu-Tue, 10am-5pm. Al Nukhidhah House: Sat-Thu, 8am-1pm, 4pm-7pm. Muharraq (+973 1729 8777).
Dive into the world's biggest underwater theme park
Dive Bahrain opened to the public in September 2019, and it's already drawing in huge crowds. The top attraction at the theme park is a submerged Boeing 747, and in the future there'll be more structures including a replica of a traditional Bahraini pearl merchant's house. You need to book a diving experience to be able to visit it. There are details on the Dive Bahrain website.
divebahrain.com.

Drive to the Tree of Life
The Tree of Life is a must-see on any trip to Bahrain. This tree is hundreds of years old and nobody quite knows how it survives in the middle of the desert with no other vegetation around it. You can also head to one of the campsites nearby and make a night of it.
Off Musakar Highway, between Riffa and Awali (no number).
Enjoy free concerts during the International Music Festival
Every year Bahrain plays host to an international music festival, and there are plenty of free gigs to attend. In 2019, the week-long event was held in October and featured free concerts from German rock band Treptow and oud player Daline Jabbour, so if you want to check this out you'll have to time your trip.

Find out more about Islamic art
The Beit Al-Qu'ran complex has plenty of Islamic art and manuscripts from many centuries ago, and you can also take a look at some very old Qu'rans here. There's a mosque, ten exhibition halls and a library.
Sat-Wed, 9am-1pm, 4pm-6pm. Thu, 9am-1pm. Hoora, Manama (+973 1729 0101).
Go diving for pearls
Bahrain was once dubbed the Island of Pearls for very good reason, and you can experience this traditional trade by diving for the precious natural gems yourself. You can collect up to sixty oysters and will be allowed to keep whatever you find. It's best to book a trip through Dive Bahrain to try this.

Go for a jog at Dohat Arad Park
This park next to Dohat Lagoon has a 3.3km walkway, the longest in the Kingdom. Go for a casual stroll and admire the view, or pound the pavement and burn some serious calories.
Khalifa Al Khabeer Highway, Muharraq (no number).
Go on a shopping spree
There are malls dotted all over Bahrain, and you can find everything you need in the Kingdom. We recommend heading to City Centre Bahrain, the largest mall, or going to MODA Mall near the World Trade Centre if you need to pick up some luxury goods.
Various times and locations. Visit timeoutbahrain.com for more information.
Haggle for a bargain in Manama Souq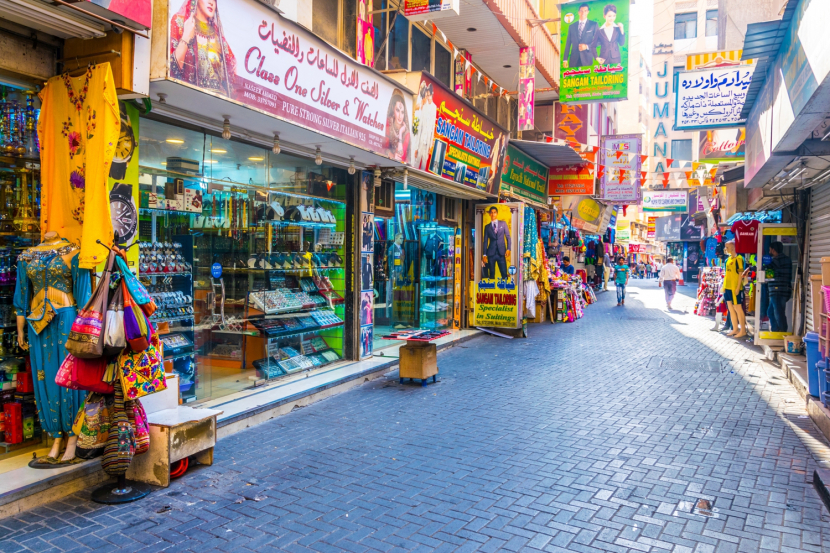 Now this is an absolute must for any visit to Bahrain. Pick up spices, souvenirs and delicious sweets such as the incredible Bahraini halwa, but don't even think about paying the quoted price for things. Haggling is half the fun of any trip to this institution.
24 hours. Bab al Bahrain (no number).
Have a tour of Bahrain International Circuit
Even if you can't make it to Bahrain in time for the Grand Prix in March, you can still experience the Formula 1 Track. A guided tour, which includes the track and Sakhir tower, costs just BHD6.5, or you can pay more and drive the route yourself.
From BHD6.5. Tue, Thu and Sun, varying times. Sakhir. www.bahraingp.com (1745 0000).
Laze about at the beach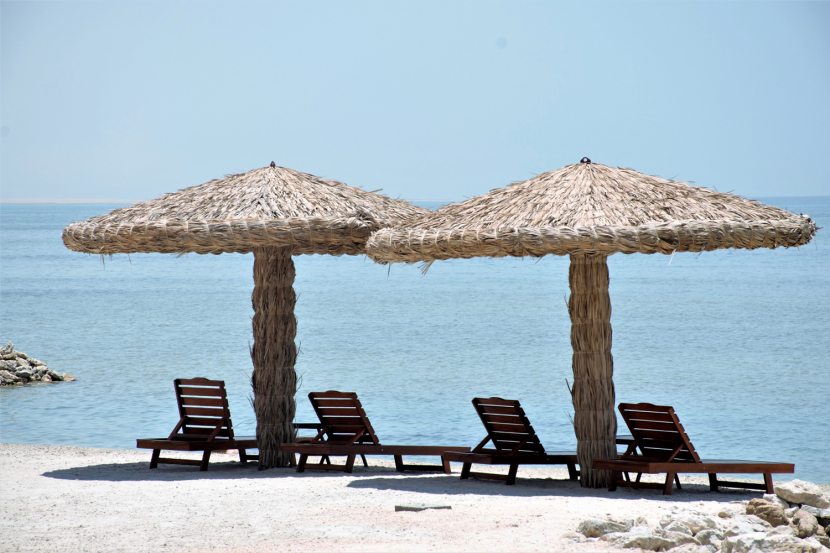 Bahrain is the perfect spot to soak up some sun and work on your tan. Head down to Al Jazayer beach in Zallaq for a public spot favoured by locals, or visit the private Solymar beach on Amwaj Islands. Solymar beach has a ladies' day on Tuesdays and hosts plenty of weekend events that children aren't allowed to enter.
24 hours. Zallaq (no number). Free (weekdays, kids under 11), BHD10 (weekdays, adults), BHD15 (weekends, adults). Daily 10am-midnight. Amwaj Islands (3509 4777).
Learn about the Dilmun empire at Bahrain Fort
Once the weather cools down, the Bahrain Authority for Culture and Antiquities puts on regular sound and light shows at Bahrain Fort which explore this history of Bahrain from 3000BCE to the current day. You'll need to buy tickets to the light show from the Bahrain Fort site museum.
Light show: BHD3.150. Every Tue, Thu, Fri 6pm (English), 7pm (Arabic). Qal'at Al Bahrain Avenue, Al Qalah (no number).

Pick up a souvenir in the A'Ali pottery district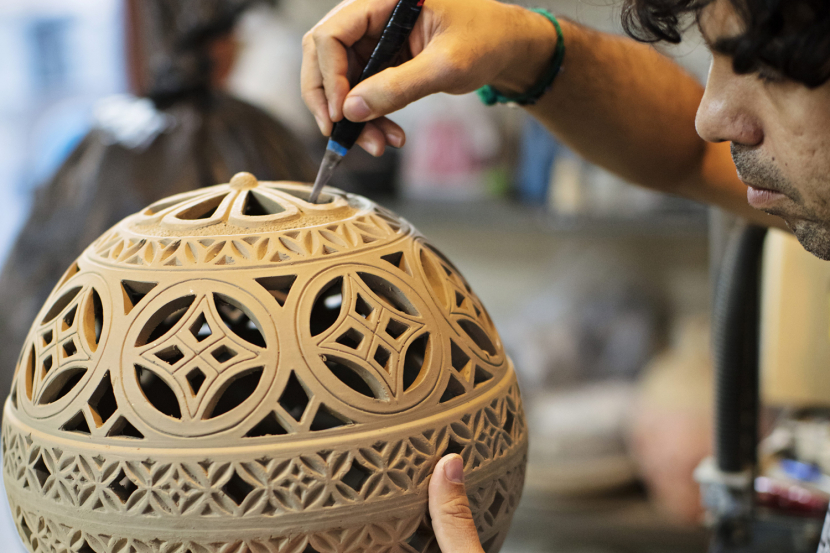 If you want something to remember your trip to Bahrain that isn't a novelty tea towel, t-shirt or fridge magnet, head to Avenue 42 in A'Ali. Here you'll find master craftsmen at work on all sorts of pottery, and you'll even be able to buy some traditional ceramics.
Splash about at a waterpark
The Kingdom has two great waterparks you can try – Wahooo! at Bahrain City Centre, or the Lost Paradise of Dilmun in Hawrat Ingah. What's the difference between them? Well, The Lost Paradise of Dilmun is bigger than Wahooo! but it is a bit of a drive from Manama city centre.
Wahooo: BHD8.5 (guests below 1.2m in height), BHD13 (guests above 1.2m), BHD4 (guests under three). Mon-Wed 11am-8pm; Thu 11am-10pm; Fri-Sat 11am-9pm. City Centre Bahrain (1717 3000). Lost Paradise of Dilmun: BHD8 (guests below 1.2m in height), BHD18 (guests above 1.2m). Mon-Thu 10am-7pm; Fri-Sat 10am-9pm. Hawrat Ingah (1784 5100).

Take a boat to Bu Maher Fort
You can buy a boat ticket to Bu Maher Fort for just BHD1 from the Bahrain National Museum. The trip over the water gives great views of the Manama skyline and you can learn about the fort, which dates back to 1840, once you're there.
Boat leaves from Bahrain National Museum, Shaikh Hamad Causeway, Manama.
Take pictures with camels at the Royal Camel Farm
There are more than 600 camels at this attraction in Janabiyah, and you can even feed and pose with some of the younger animals. A great day out for everyone, especially the kids.
Free. Daily 8am-5pm. Janabiyah (1788 1188).
Tour Bahrain's largest mosque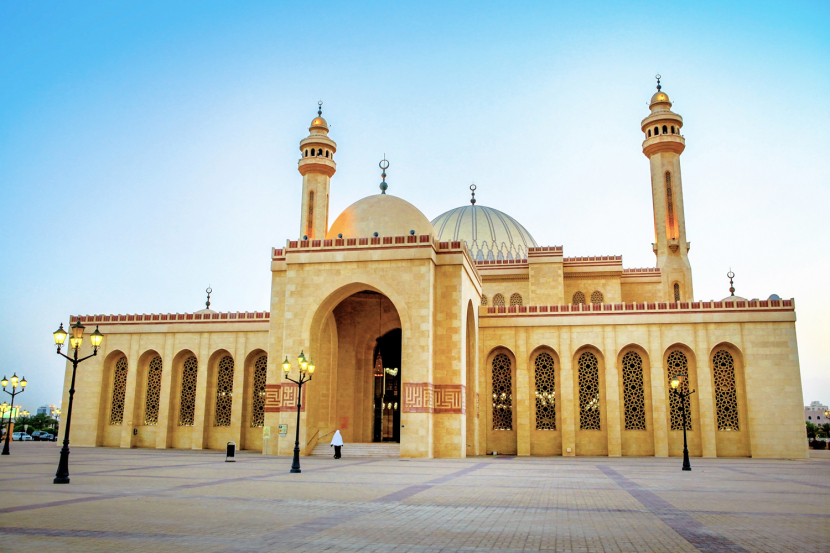 A guided walk around Al Fateh Grand Mosque is the perfect way to learn more about Islam in the Kingdom. Everything from the doors to the floors have interesting origin stories behind them and you'll come away with more facts than you know what to do with.
Sat-Thu 9am-4pm. Al Fateh Highway (1772 7773).
Treat yourself to a spa day
There are plenty of spas you can try out in Bahrain, but we think one of the best is at the La Fontaine centre of contemporary art. Explore the gallery before getting a massage.
From BHD20. Tue-Sun 9am-6pm. Hoora Avenue, Manama (1723 0123).
Try some traditional food
You haven't truly experienced a new culture until you tried the traditional dishes. We recommend heading to Haji Gahwa in Manama Souq or Saffron by Jena in Muharraq to try authentic bites to eat.
Haji Gahwa: Daily, 5.30am-9pm. Manama Souq (1721 0647). Saffron by Jena: Daily, 8am-10pm. Souq Al Qaseriya, Maher Avenue, Muharraq (1362 3191).

Visit the Dilmun burial mounds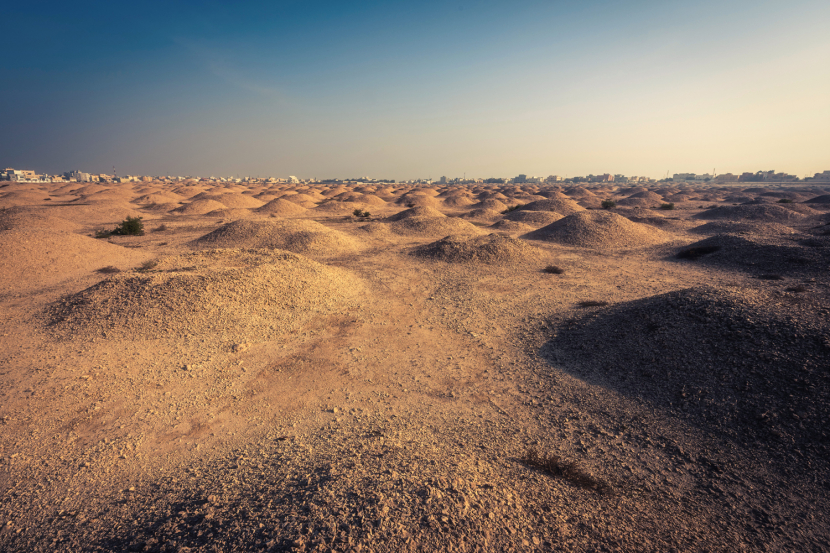 Another UNESCO world heritage site, these date back to 2050BCE, are scattered across A'Ali, Madinat Hamad and Janabiyah. Some of them have multiple chambers and hosted the bodies of Dilmun royalty.
Riffa (no number).
Watch the latest movies in style
Everyone loves going to the cinema and there are some incredible experiences in Bahrain. Cinepolis in the Atrium Mall has 4D showings, or you can get a three course meal at the Theatre by Rhodes experience at VOX Cinemas in City Centre Bahrain.
4D movie: BHD4.2. Cinépolis, Atrium Mall, Road 2719, Saar (1769 8000). Theatre by Rhodes: BHD20. VOX Cinema, City Centre Bahrain, Road 4650, Manama (1725 8900).
Be the first to get all the latest Dubai news, reviews and deals into your inbox by signing up to our free
newsletter
,
click here to sign up
.